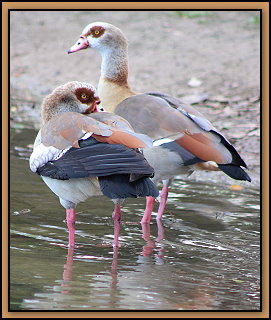 Featured Artists are musicians or concert series drawn from the summer concert performances. Generally two "Featured Artists" are named each month, one for the first half of the month and one for the second half, and the section also includes one featured concert series for the summer. The current Featured Artists remain at the top of the page for a two-week period, then the information remains on the page in chronological order through the end of the summer. The current Featured Artist is Amanda Castro (Vintage-Current Jazz).
This year's Featured Artists and the month in which they first appeared in the section will be listed below. Click on a link to read more about them or continue scrolling down the page.
FEATURED ARTISTS
July #1 - Smith (Country-Pop)

July #2 - Amanda Castro (Vintage-Current Jazz)

August #1 - Upcoming

August #2 - Upcoming

September #1 - Upcoming

September #2 - Upcoming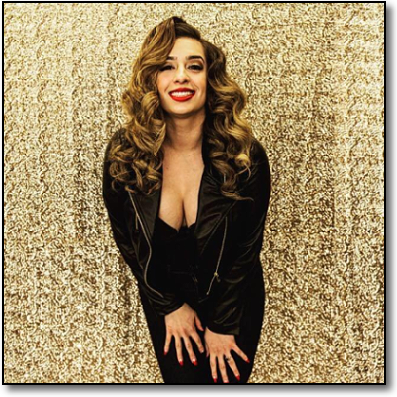 AMANDA CASTRO
Upcoming performances: July 16 - Huntington Beach, July 25 - Puente Hills/Rowland Heights, July 28 - Anaheim, July 29 - La Palma, August 25 - Claremont and September 16 - Downey
Past performances: June 3 - Anaheim, June 9 - Anaheim, June 30 - Claremont
Another of the newer artists to the summer concert stages this year is vintage - current jazz artist Amanda Castro. Castro is an up-and-coming singer from Southern California. She specializes in an eclectic mix of upbeat jazz appealing to a wide variety of audiences. Whether it's a song from 1910 or 2010, she re-imagines many of the tunes with her own jazz stylings.
Amanda Castro has appeared at venues from Southern California to Las Vegas, and she frequently performs at Ralph Brennan's Jazz Kitchen in Downtown Disney. While she has been a "regular" at concert series in Claremont and Beverly Hills for the last few years, she will be singing for the first time at several of the summer concert venues this year. She has performed at many private events with clients such as Super Bowl Champions the Seattle Seahawks and Toyota, and she also has had the privilege to perform with 10-time Grammy Award winner Arturo Sandoval.
Some of the musicians who have appeared with the Amanda Castro Band include pianist Patrick Aranda, Steve Alaniz (tenor sax), Adam Hawley (guitar), Michael Morales (drums) and Richard Lueras (upright bass).
If you'd like to learn more about Amanda Castro, you can visit her website at www.amandacastro.com, or watch the video below.
* Photograph courtesy of Amanda Castro *

2017 FEATURED ARTISTS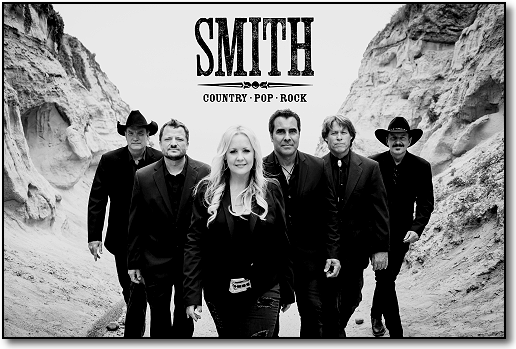 SMITH
Upcoming performances: July 16 - Rancho Santa Margarita, July 19 - Orange, July 23 - Yucaipa, July 26 - Norwalk, August 6 - Dana Point, August 9 - Buena Park, August 11 - Pico Rivera, August 18 - Huntington Beach, and September 20 - San Juan Capistrano
Past performances: June 28 - Tustin, July 5 - Temple City, July 7 - Santa Fe Springs, and July 12 - Brea
Smith is a six-piece pop country group based in Southern California that performs hits by artists from Maren Morris and Miranda Lambert to Luke Bryan and Thomas Rhett. The band originally was formed in 2014 when chosen by ABC and Disney executives to perform the (now) CMT series "Nashville" soundtrack for Disneyland visitors. Their musical "recipe" is a mix of modern country and country classics, with a splash of rock and top 40 thrown in as well.
The band has performed for audiences at Disneyland, Knott's Berry Farm, and Gilley's Las Vegas, at private events for companies like E&J Gallo Wineries, Michelin, ViewSonic, Deloitte, Hulu and Briggs Electric, and at park concerts and other venues throughout Southern California. Band members are seasoned musicians who have worked with Albert Lee, Kenny Loggins, Johnny Lee, Keith Emerson and others.
Members of Smith are Brandi Smith (vocals/founder), Mike Wallace (guitar/vocals/founder), Jason Smith (drums/vocals), Jim Rubel (bass), Hal Ratliff (keyboards) and Paul Haaker (pedal steel/fiddle/banjo/mandolin).
If you'd like to learn more about the group, you can visit their website at www.smiththeband.com. To see the band, watch the video below.
* Photograph courtesy of Smith *


Follow www.dorothyswebsite.org on TWITTER!
"Like" www.dorothyswebsite.org on FACEBOOK!
Home |&nbsp Essays | Poetry | Free Concerts | Links | 2017 Extras | About the Site
Featured Artists | 2017 Website Special Guests | News